KERSTNER, the refrigeration unit specialist for vans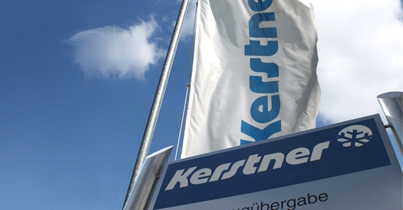 KERSTNER, a LAMBERET subsidiary, offers the widest range of electrically-drive refrigeration units for vans on the market.
KERSTNER also develops extremely reliable on-board air-conditioning solutions for the military sector renowned for its stringent demands.

In Germany, Northern and Eastern Europe, KERSTNER sells "all-in-one" integrated body solutions for vans, in partnership with the major automobile brands.

www.kerstner.de
Contacts:

•

FRANCE

Sales Division
Tel: +33(0)3 85 30 85 88
Fax: +33(0)3 85 30 86 09
polevu@lamberet.fr



• 

HEAD OFFICE

Kerstner GmbH
Werner-von-Siemens-Straße 9
D-68649 Groß-Rohrheim
Tel : +49 (0)6245-90770-0
Fax : +49 (0)6245-29552
info@kerstner.de